Project Open is a joint effort between researchers at the University of North Carolina at Chapel Hill and the University at Buffalo, aimed at improving in-person expressive communication for adults who use AAC. Funding is provided by a grant from the National Institute on Disability, Independent Living, and Rehabilitation Research. Development efforts will be informed by an inclusive community of researchers and designers with varied experiences using, studying, and developing AAC systems.
Do you design AAC user interfaces for yourself or others?
Are you doing research related to the design of AAC systems?
Do you want to help design an open-source AAC research platform?
If you answered yes to any of the above questions, we'd like to invite you to join us for our first Project Open Design Community meeting.
Date: Tuesday, November 2, 2021
Time: 2-3:30pm EST (11am PST / 6pm GMT)
Location: Zoom
Registration: https://tinyurl.com/ProjectOpenNov2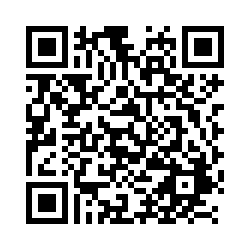 At this initial meeting, the Project Open Team will share:
Plans for a new open-source AAC research platform.
Goals for the open-source platform to increase research capacity for AAC technology.
Descriptions and status of the current programmer, designer, and user interface models.
Meeting facilitators will invite initial discussion about:
Community members' needs, as designers and researchers, to support exploration and testing of desired prototype user interfaces for adults who use AAC.
Structures and online tools that might best support ongoing meetings and exchanges of ideas and resources.
The Project Open Design Community is grounded in the belief that AAC technology designs can be greatly improved if individuals with complex communication needs are actively involved in all stages of development and testing. The Project Open Design Community seeks to promote representation of researchers and designers with lived experiences using AAC.
If you are unable to attend the first meeting but wish to be notified about future meetings and discussions, please email Lori Geist at: lageist@unc.edu.